Find a part
Enter the part number you are looking for and hit 'search'
Why Register?
Search 150,000+ Compressor parts, Order on-line. Access LIVE stock, prices & delivery tracking
Joanne Barker
Since 1987 our company has specialized in oil free compressed air service.
Still owned by the original founder Directors Airtec Filtration Ltd and its spare parts brand Ztechnique has grown to be the largest independent compressed air aftermarket businesses in the World.
With sales to over 100 countries and master Ztechnique distributors in 17 countries* we are the your reliable business partner for oil free and oil lubricated spare parts for leading brands such as Ingersoll Rand, Atlas Copco, BOGE, Kaeser, Almig to name some of the Worlds foremost important compressor manufacturers.
We have been successful in supporting our distributors to enable end user customers to save over 35% on OEM spare parts and continue to develop our business to ensure we are one step ahead of our competitors in the aftermarket spare parts supply.

In 2020 we have been appointed ELGi compressed air products UK distributors. Learn more about ELGi and how we can help you choose your next oil free or oil flooded compressed air solution Click here now
Drive down the cost of oil free air 
SELECT A BRAND TO LEARN MORE ABOUT OUR WIDE RANGE OF SPARE PARTS SUPPLY
KAESER - ATLAS COPCO - BOGE - ALMIG - INGERSOLL RAND - FS ELLIOTT- ELGi Parts and Equipment
Web page updated August 2022
NEWS 2022 Centac & Cameron Oil Free training is now available click here for more information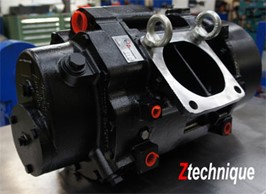 *22 countries and expanding in 2022